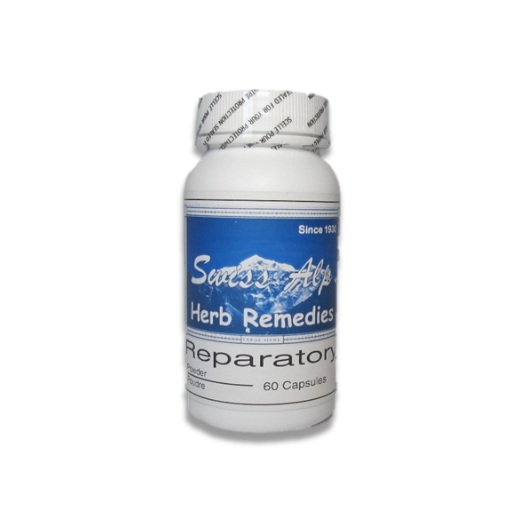 Boost Your Vitality

Strengthen Your Immunity

Protect Against Infection

Support Heart Function

Aid Digestion

Remove Congestion

Maintain Your Good Health
Reparatory capsules are made from a unique combination of Bayberry root, Ginger, Hawthorn, Cinnamon, Cayenne and Cloves. This all-natural composition is high in vitamins and minerals such as Vitamin C, A, B complex, iron, calcium and potassium.
Bayberry root is high in vitamin C and helps raise vitality, aids digestion and improves your resistance to disease.
Ginger is an effective cleansing agent. It is an excellent herb for the respiratory system and will help remove congestion.
Hawthorn has been known for centuries as a treatment for heart conditions. High in vitamin C and B complex, it also is known to lower blood pressure and may also be beneficial with nervousness and insomnia. Cayenne has been called a "supreme and harmless internal disinfectant". It is a stimulant to other herbs, enabling herbal remedies to work faster. It is also a blood purifier, an infection preventer and a digestive aid.
Cloves, another very important herb, is said to be unequalled in warding off diseases and equalizing blood circulation. Cloves are also high in vitamins A, C, iron, calcium and potassium.
This decades old formula has proven itself many times over especially when taken regularly during the cold and flu season