In season, we feature lots of fresh local produce – giving you that fresh garden taste without the work of your own garden. There are hot house tomatoes from a local greenhouse, fresh cut lettuce from a local farmer, fresh asparagus from a nearby farmer, and in the fall we carry bins of large cabbage heads. That is to mention only a few of the vegetables we carry!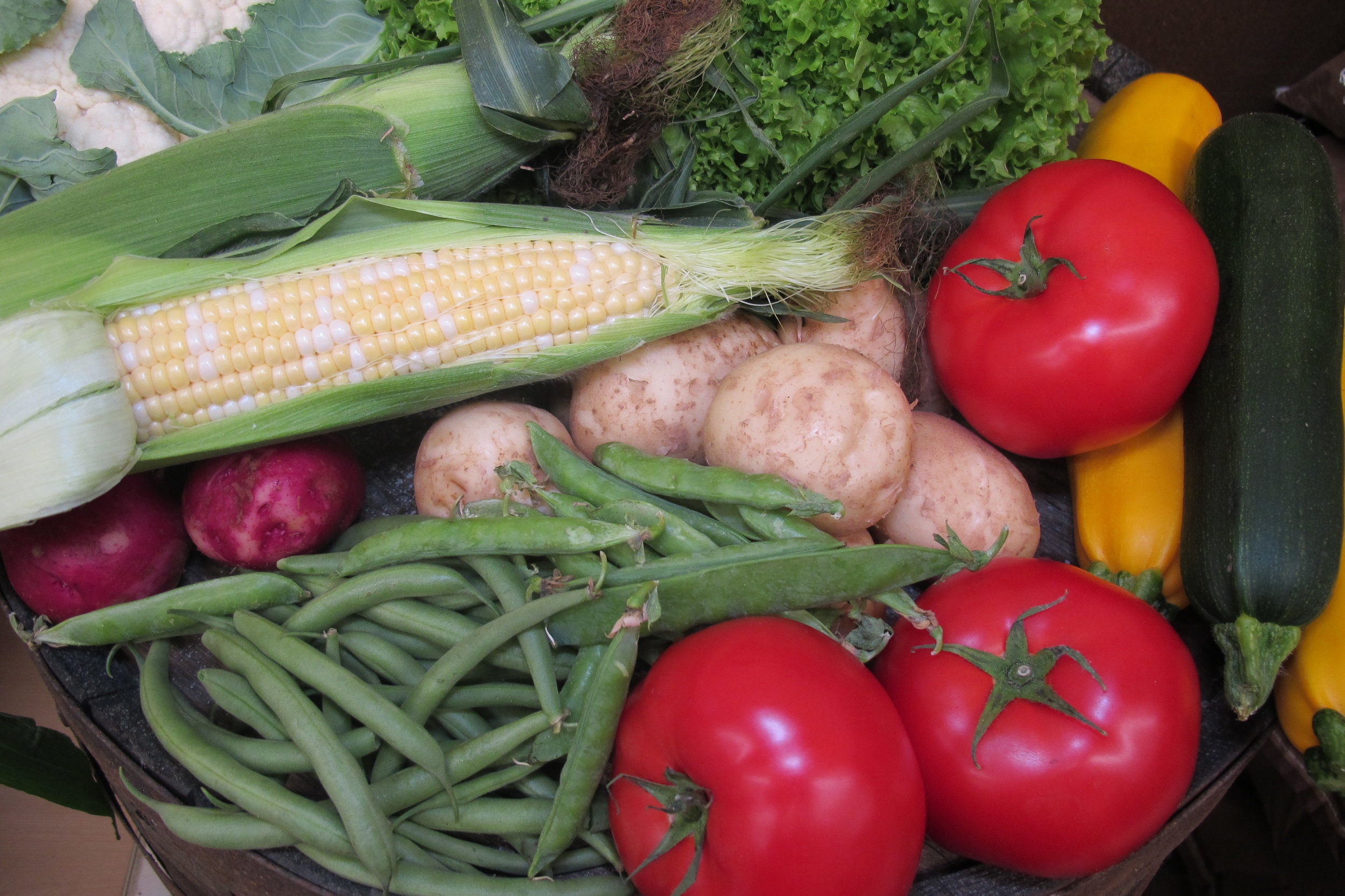 Packed with vitamins and minerals!
Locally grown hot house tomatoes. 2019 crop available now!
Asparagus

Beans – yellow and green

Beets

Cabbage

Carrots

Corn - Gourmet Sweet

Cucumbers

Garlic

Kohlrabi
Lettuce – leaf and head lettuce

Onions - cooking, spanish, candy

Peas – shelled or unshelled

Peppers - sweet or hot

Potatoes

Rutabaga

Spinach

Squash

Tomatoes
What is a benefit of eating fresh? It tastes better and it's healthier for you! The key word in describing the health benefit of locally grown is "fresh." Since the produce is local, it is fresher than produce that has come from afar. Fresher produce means better and more nutritious.