Spices have been prized and valued for centuries, and form the basis of the flavours we enjoy every day. We offer a wide selection of premium quality spices.
Come and smell our Spice Nook!
We also carry a combination of real and artificial flavourings and extracts which add delicious flavour to baked goods, sauces and frostings.
Rawleigh's Vanilla and Haitian Extracts
Amish Country Popcorn! Non-GMO, Gluten and Preservative free! Choose from the many different kinds we stock: Medium White Popcorn, Baby White Popcorn, Blue Popcorn, Ladyfinger Popcorn, Red Popcorn, Mushroom Popcorn, Rainbow Popcorn. Available in small quantities and also 50 lb. bags.
Try some of the seasonings and glazing we carry.
Enjoy a popcorn party!
Popcorn Seasonings & Glazes
We also carry dip mixes for veggies, flavouring for fresh popped popcorn, dressing for lettuce salads or whatever else you choose to; Ranch, Cucumber Dill, Italian, BLT dip mix. For example – the Ranch Dip Mix has the savory flavour of ranch. Two ingredients are required to make this dip, which is perfect for dipping fresh vegetables, chips and crackers. Use this prepared dip as a topping on baked potatoes, casseroles and other savory dishes
New for 2018 was the Natural Sea Salt & Caramel Dip Mix which can be used to create a refreshing dip for apples, pretzels or gingersnap cookies. We also stock the Natural Black Raspberry Dip which has the sweetness of fresh picked raspberries that will turn any fruit, bread or cracker into a delicious treat. This versatile dip mix is also easy to use in your favourite dessert recipes to create decadent dishes such as raspberry cheesecake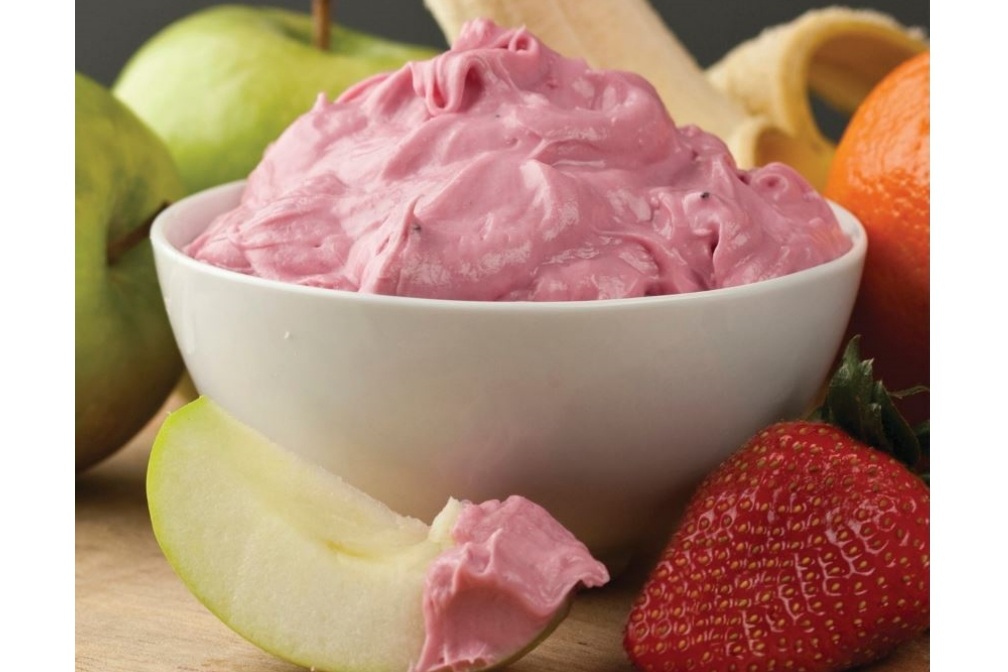 Natural Black Raspberry Dip
Cheese making supplies available here. Also yogurt starter is available.
Coagulant (Rennet) - Pure liquid calf rennet. Use ¾ tsp / 13 - 15 L of milk. 2oz/60ml bottle.
CHOOZIT Cheese Culture for Hard Cheeses
Use for making Cheddar, Colby, Brick, Jack, Farmers, Limburger, Camembert, Brie or Blue cheese. Direct Set small batches use ¼ teaspoon for 12-15 L. 7.9g packet.
Mesophilic Aromatic Type B Cheese Culture for Soft Cheeses
Use for making Cream cheese, Sour cream, Quark, Cottage cheese, or Cultured butter. Use ¼ teaspoon for 6L. 10g packet.
Colorant - For colouring yellow or orange cheese. ¼–½ teaspoon for 13 - 15 liters of milk. 2oz./60ml.
Cheese Wax Coating - This clear wax is especially made for coating cheeses. It helps prevent unwanted mold growth while retaining moisture in the aging cheese. Apply to dry rind of cheese. 500g
Yogurt Starter - Will direct set 2 litres of milk into smooth low acid, flavoured yogurt. Can be re-cultured. Directions included. 2x5g packets.
Try some of our in house foods. Homemade - made in house - for you to enjoy some old-fashioned goodness!
Available in Supreme, Hawaiian and Pepperoni
Freshly made every Wednesday!
Available Year Round.
Take snacking to a New Level! Try Zehr's in house seasoned pretzels.
For Serious garlic lovers! Local made garlic spreads!
Zehr's Country Market in house made cheese ball.
Available during the months of November and December.